I always wanted to do an awards show of sorts for my Sims. You know, Best Heir, Most Successful, Biggest Whore... that sort of thing. I thought it would be a fun way to look back at all the great (and not-so-great) Sims I've played over the years. I finally decided to do it today, and made it into a survey to share with the community so we can all have fun with it.
You can use Sims from all of your legacies, if you have more than one. Or even Sims that weren't part of a legacy! Pictures are awesome, but not required. Feel free to add more categories!
Handy dandy cut-and-paste form!
Biggest Bitch:
No contest! Danica Dallas, queen of the angryface.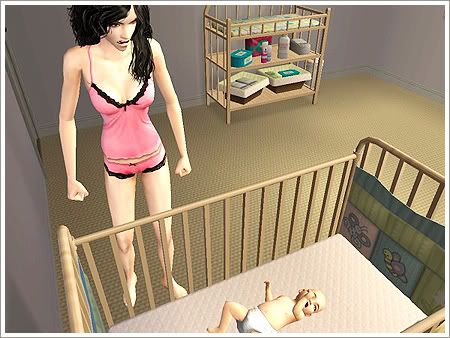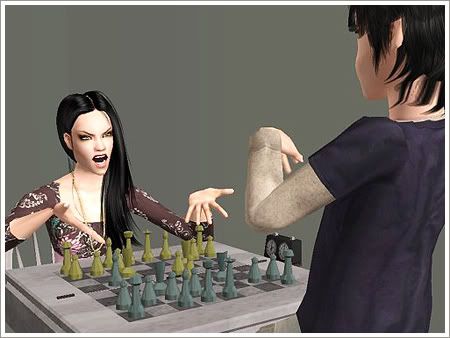 Biggest Sweetheart:
Aww, Cameron Foxworth. He had ten nice points, so he was always tipping musicians, apologizing to people who pissed
him
off, and hugging everyone. Even though he was a romance Sim, he was perfectly content to be a monogamous family man after I married him off.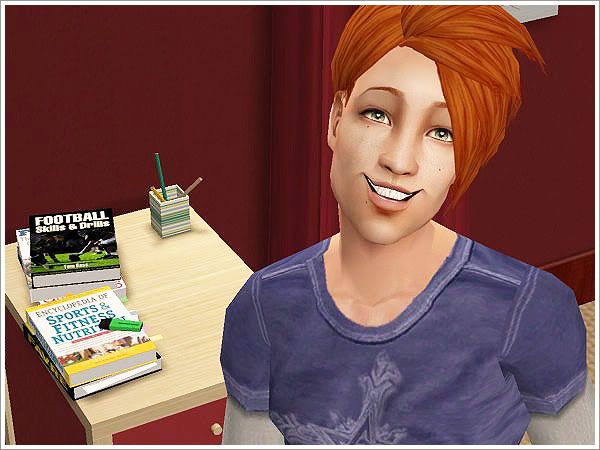 Most Spectacularly Stupid:
Not technically from the legacy bloodline, but I can't not pick him: Danica Dallas's husband, Kent Whitaker. The dumb, it hurts me.
Kent:
Hi honey, I'm home! Waaaaait a minute...
Kent:
Oh hi honey! I didn't realize you were already home from work!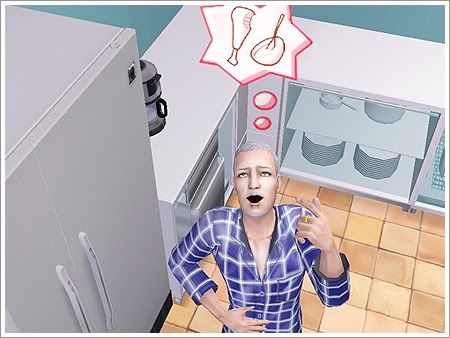 Kent:
REEEEEEEALLY GETTING HUNGRY NOW, SERIOUSLY. OMG WHAT SHOULD I DOOOOOOOOOOOOOOO!
Quirkiest:
Dionne Dallas, with her giggle fits and her hate of everything in the whole world (including the actual world).
Dionne:
THAT BATHROOM DOOR OH MAN THAT'S FUNNY HAHAAAAAAHAHAWAAHAHAHAHAHAAAAA!
Biggest Alcoholic:
Gisselle Kourtney, although I'm pretty sure the custom bar I was using was glitched or had an insanely high attraction rate.
Most Successful:
Ambria Mayfair. She was quite the overacheiver, reaching the top of her career as a teenager, and acheiving three LTWs.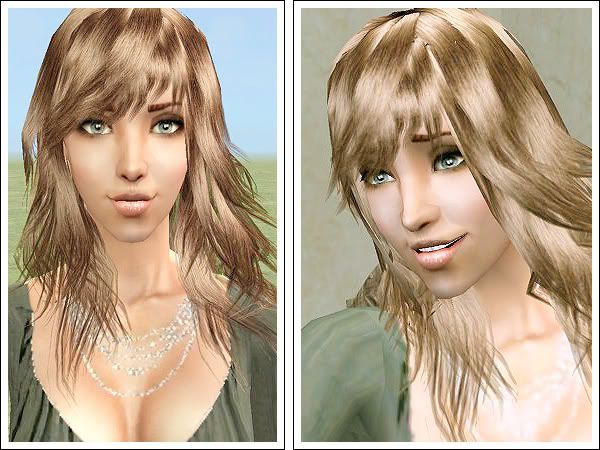 Most Haz Fail:
Brody Dallas, who liked sleeping with his mother, who would've died numerous times if I hadn't instructed him to eat or sleep, and who was responsible for one of the most hilarious scenes I ever witnessed in my game.
Kendra:
HOLY SHIT THE OVEN'S ON FIRE
Brody:
Mmm, so cheesy.
Brody:
No wait, I really do think I smell something burning...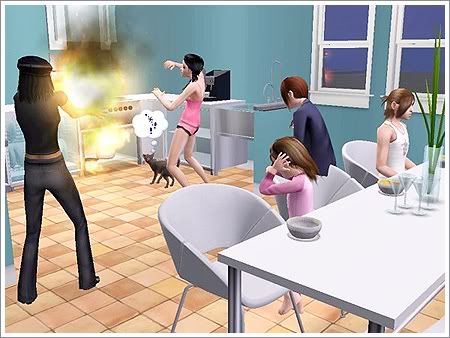 Brody:
What's for dessert?
Biggest Whore:
Lydia Mayfair, though possibly only because her LTW was to WooHoo with twenty different Sims, which I indulged. Biggest
natural
whore would have to be Erin Dallas, a family Sim who enjoyed casual sex in photobooths quite frequently.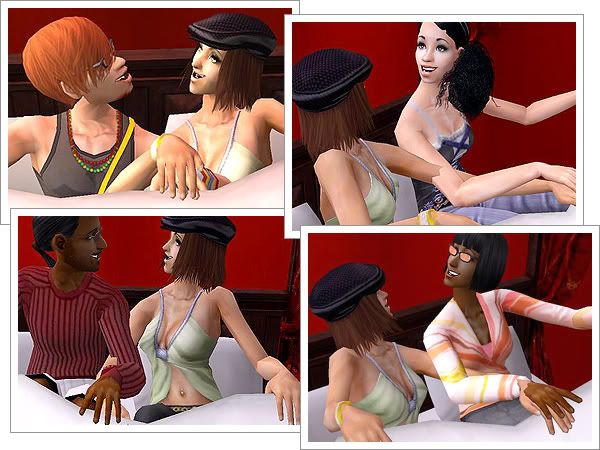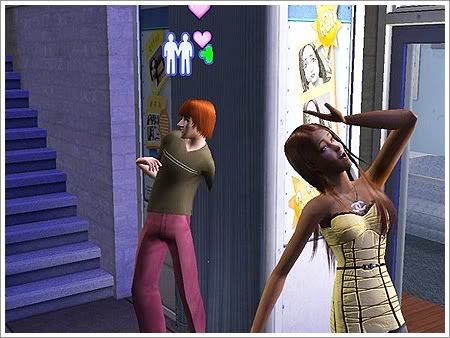 Most Stylish:
Oh, I just loved Reid Foxworth's sexy shaved head and shades.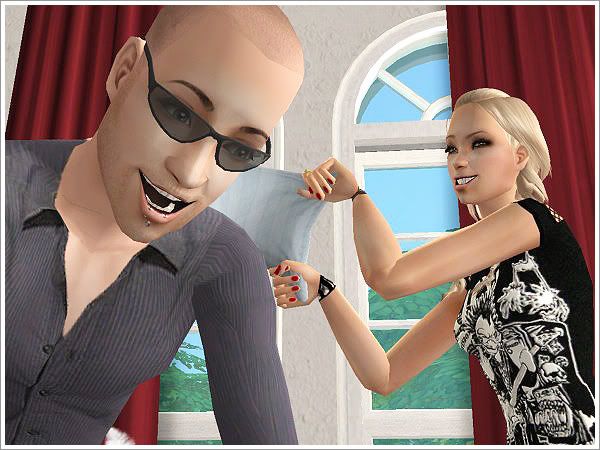 Craziest:
Is there any question? Miss Split Personalities herself, Kendra Dallas, and of course her alterego, Antikendra. She cackled evilly as a child, couldn't decide whether she was for or against same-sex relationships as a teen, and, well... just had trouble functioning in general as an adult.
Kendra:
How much milk does this recipe call for? Ah, one cup. I'll also need an egg, some sugar...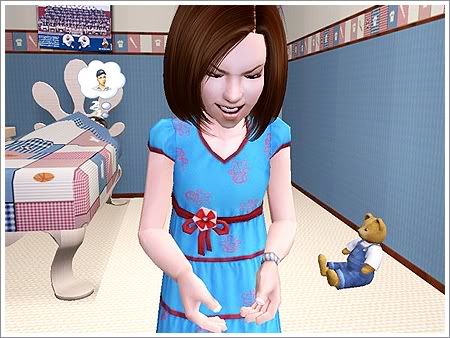 Antikendra:
Arsenic, cyanide... ah yes, my plan to rule the world through muffins will soon come to fruition! MEH HEH HEHHHHH!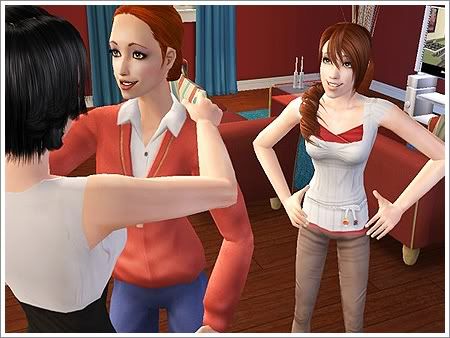 Kendra:
Oh, how nice. I'm glad you've found someone, Grandmother.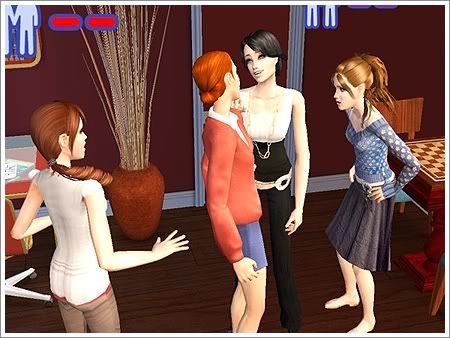 Antikendra:
NO WAIT THAT'S WRONG AND YOU'RE A FUCKING WHORE GRANDMA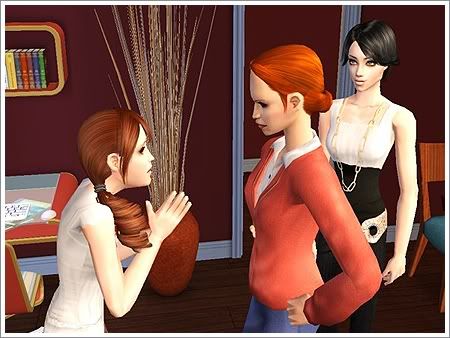 Kendra:
My utmost apologies for that outburst, ma'am. I don't know what came over me.
Kendra:
But I love him!
Antikendra:
NO, WE HATE HIM.
Kendra:
...I'm so confused!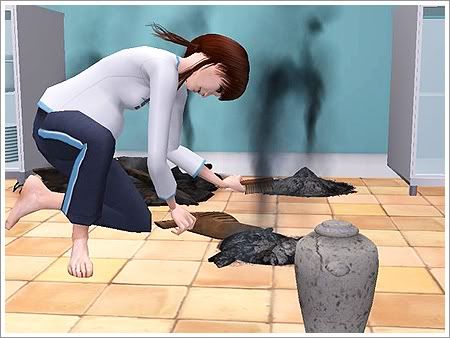 Kendra:
It's just like her to leave a mess for me to clean up.
Antikendra:
SHE'S DEAD >:D
Most Untimely Death:
Danica Dallas. Ironically the first accidental death I'd ever had, and the only one I wouldn't ever have wanted.
Most Frustrating:
Again I'm going out of the bloodline to say Kent Whitaker. Besides being the biggest idiot ever, he
would not die
, even when by all rules of the game he should have. His hunger bar nearly emptied out one day (because he wouldn't autonomously feed himself even when standing next to a fridge) and got stuck, and lasted an entire day with only a sliver of red. I finally had to cheat to force him to die.
Biggest Lulz Bringer:
Oh man. It was hard, but I have to go with Kendra Dallas. Her insanity kept me laughing every time I played the family.
Most Loving Parent:
Logan Mayfair, who not only took great care of his own two sons, but his niece as well, who was pretty much ignored by her own mother.
Most Neglectful Parent:
Kendra Dallas, who was only neglectful to one of her children, Dionne, but so much so that she deserves this title.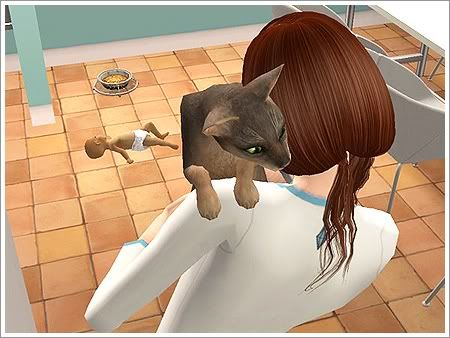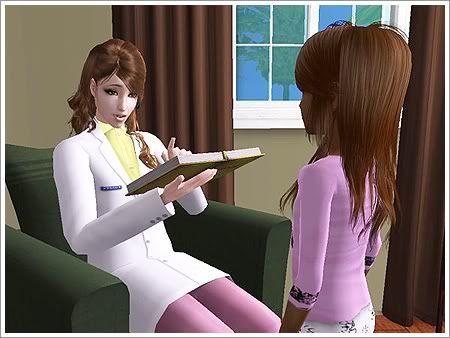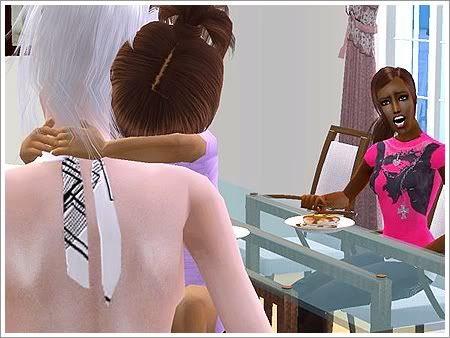 Best Storyline:
It was quite ~controversial~, but I adored it: the love triangle of Ambria Mayfair, Whitney Mayfair, and Gavin Andersen. For those that didn't read this legacy (or have forgotten), Ambria had a daughter, Whitney, with another man before she married Gavin, who raised Whitney as his stepdaughter. Fast forward eighteen years, and when Whitney witnesses her mother cheating on Gavin with Whitney's biological father, she and Gavin turn to each other for comfort, and end up sleeping together. After the birth of their twins, Whitney and Gavin continued their affair, and Ambria never found out about it. After Ambria's death and the twins' traumatizing discovery that their grandfather was actually their father, Whitney and Gavin finally began a real relationship.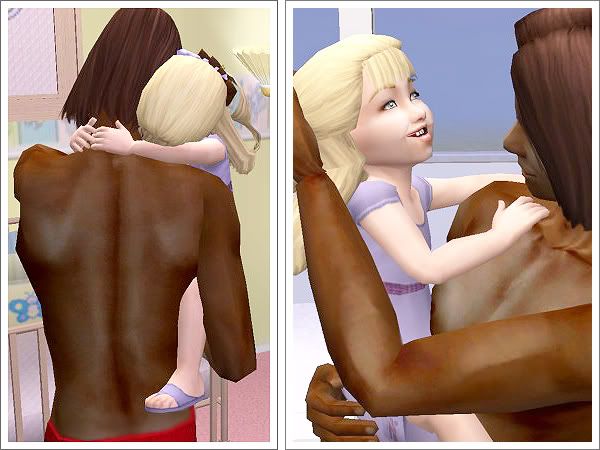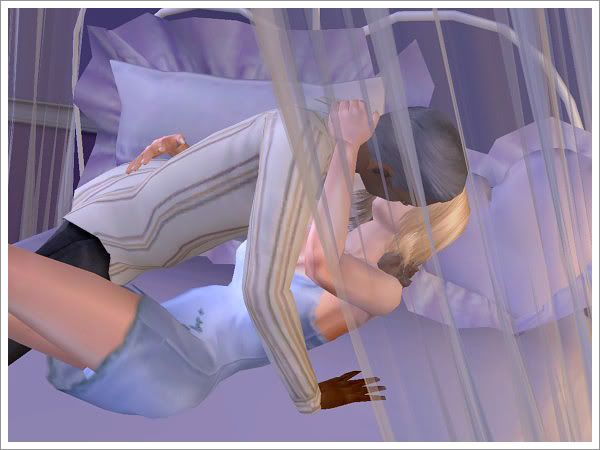 Best Caption:
Well, it wouldn't be a funny caption without the hilarious picture, but I still can't read this without laughing.
Hayden:
Oh, fuck this shit. Where's my beer? *drop*
Best Teaser Picture:
Cutest Toddler:
Gisselle Kourtney. She's my all-around favorite toddler ever because of her penchance for rebelling against nannies and sleeping in garbage.
Cutest Child:
I have to go with Gisselle Kourtney again. Although to make it a bit fairer, I'll throw Jeannette Faraday in there, even though she was a clone of her townie father.
Hottest Teenager:
Christopher Mayfair. I am not ashamed to admit I drooled over pixels.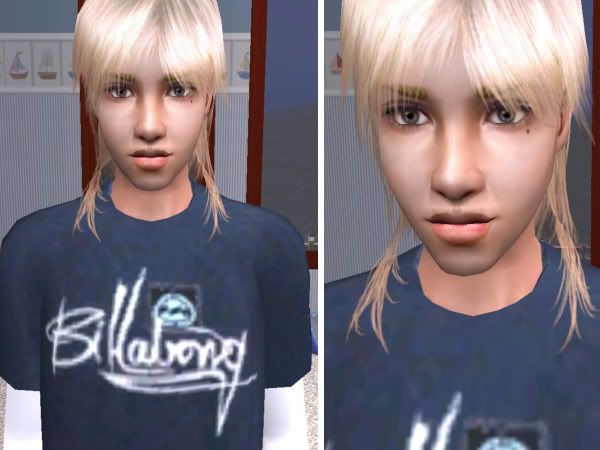 Hottest Adult:
Hayden Dallas, if only because Christopher Mayfair lost some of his femininity as an adult.
Hottest Elder:
Camille Foxworth. Well, more beautiful than hot, but seriously, best elder transition ever, I think.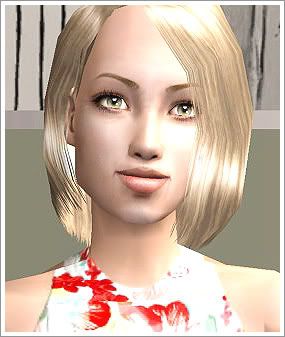 Overall Ugliest:
Blake Foxworth. Some people have said he isn't that bad, but ugh. There are so many things wrong with his face.
Biggest Turnaround (ugly to attractive, or attractive to ugly):
Lilly Faraday, who went from being the most disturbing-looking toddler I've ever had to a unique beauty.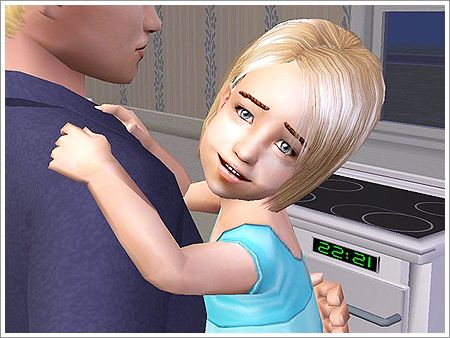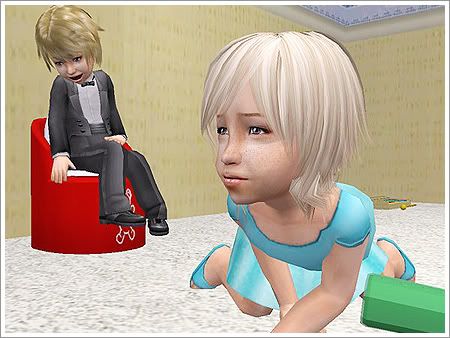 Best Spouse:
Cheryl Kody, Christopher Mayfair's wife. I don't know what it was about her, but I fell in love with her the moment she moved into the house. I generally don't pay much attention to spouses, preferring to focus on the heir or the heir's children, but I followed Cheryl around the house and treated her like my
#1
!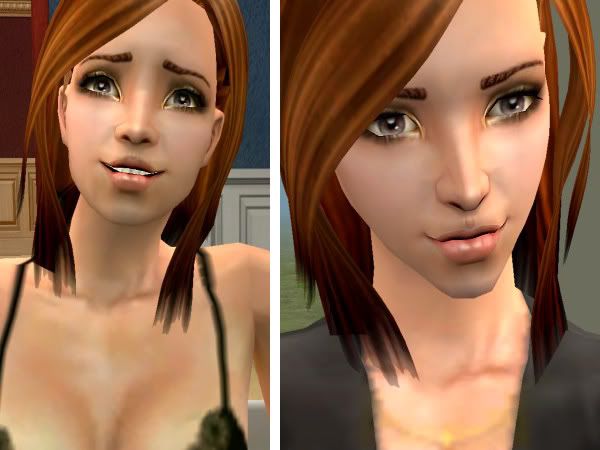 Best Non-Family Character:
The Dallas's kinky maid, who was always around when people were about to have sex, and always seemed excited by it.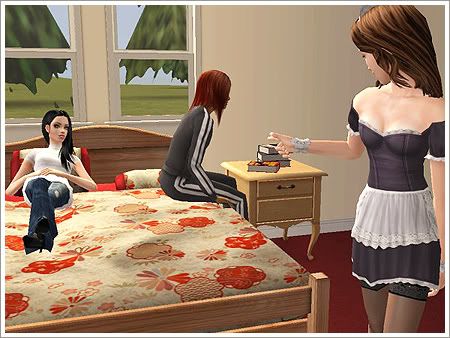 Best Non-Human:
I haven't had many, so I'll have to give Kendra Dallas another mention for her stint as a vampire.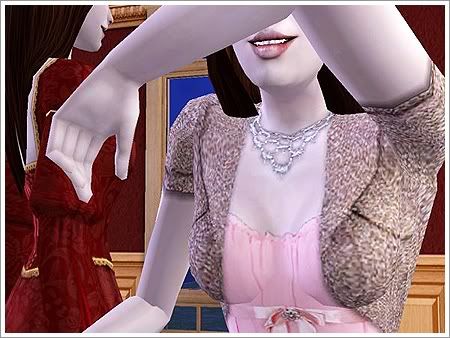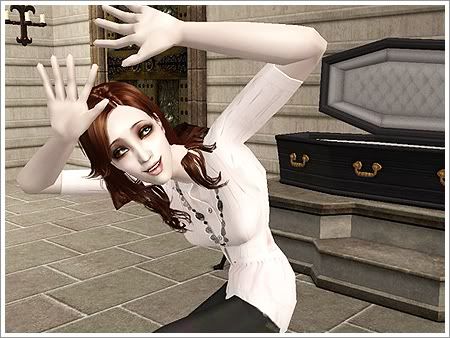 Best Pet:
Again... haven't had many. I'm gonna go with the Dallas's cat, Rover, for being the only cat I've had who could use the toilet. And for having the name Rover.
Best Couple:
Gonna have to go with Whitney Mayfair and her stepfather, Gavin Andersen. So dramatic and tragic. I can't resist.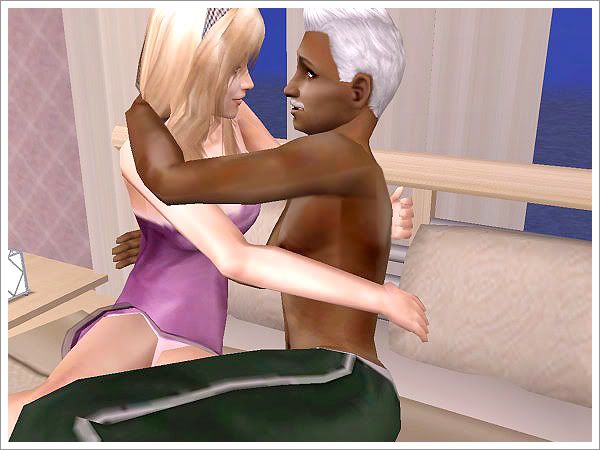 Best Non-Heir:
Helena Dallas cracked me up so hard, and would've probably been heir if she'd had more of her mother's looks. She was the most incesty Sim I've ever had, constantly giving "family kisses" to both of her brothers, and routinely slipping into Hayden's bed instead of sleeping in her own. She also peed in the shower, when she actually used the shower instead of sponge bathing. She was one crazy cat.
Best Heir:
I can't choose just one! Christopher Mayfair, Genevieve Foxworth, and Kendra Dallas all win for this category for being awesomely awesome.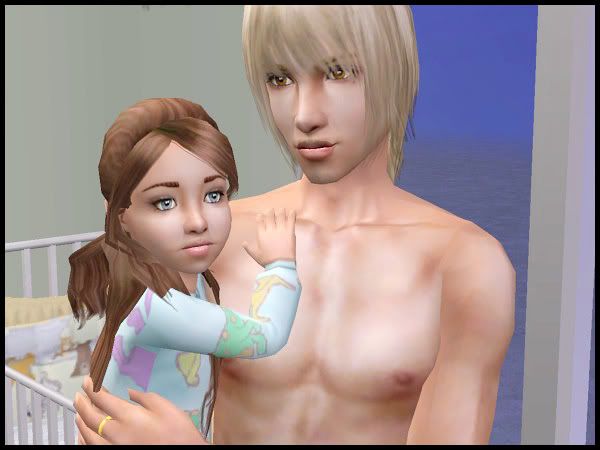 Overall Best Sim:
Again, I can't choose between my two favorite Sims ever: Christopher Mayfair and Danica Dallas. I loved Christopher from the moment of birth because I gave him my favorite name. He had so much charm, and he grew up to be one of the best-looking Sims born in my game. I still have a soft spot in my heart for him even though it's been two years since I actually played him! And Danica... she was definitely the most fun to play, had tons of personality, and was the one Sim I couldn't bear to let die; thanks to a resurrection and lots of Elixir of Life, she lived into the fourth generation of the legacy she founded.